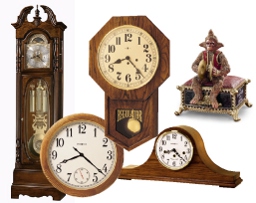 Mr. Harding has semi-retired this year and has closed his retail store .He will accept repair at his new location by appointment only.



Harding's Clocks Repair
We are now accepting repair appointments on most types of wall and mantle clocks. Call for in-home grandfather clock service appointments.
We will not always be available to answer the phone. Please speak slowly, leave your name and return phone number and we will get back to you. We appreciate all of your years of support.